On a random day in January, a random group of runners showed up at random times to run the Red Rock Canyon 50k.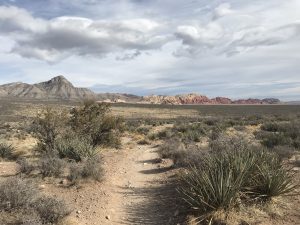 The "randomness" is tongue in cheek due to the secret entry system for the Red Rock Canyon 50k. I also use the phrase "entry system" loosely because to call this run (race? Event?) organized at all would be an overstatement.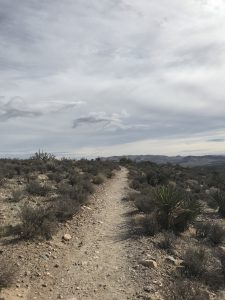 Still, every year the trail and ultrarunners show up for this fatass style run. This style of run means everyone takes care of themselves for aid, support, and directions. Sure, a map is provided but there are no trail markings. There is a general understanding that you are required to be self-sufficient if you want to participate. This style of run has the motto, "No fees, no medals, no whining."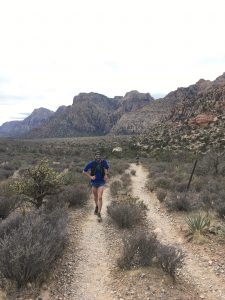 Given the secrecy and simple style of this run, how many runners do you think would show up? Quite a few, actually. Not everyone runs the full 50k. Most do a 30k version of the course or some other modification. The 30k version of the course is also quite good.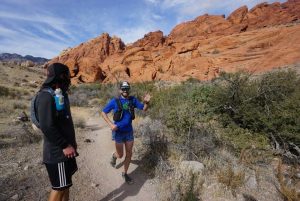 This year was the 22nd year of this event. Many from the local community (and some from outside of it) show up for many reasons. The course is beautiful. The comradery is special. The event itself is a part of ultrarunning history. Also, it's a lot of fun to kick back after the run and enjoy some food and drink with your running friends.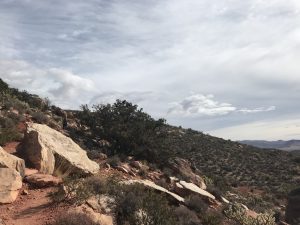 This year was my second time running the full 50k. The course is absolutely beautiful with views of the Red Rock Canyon escarpment. Running through Calico hills is also beautiful and White Rock Loop is one of my favorite trails in the entire Las Vegas area. Still, I had forgotten how tough this course is! It is relentless. Big climbs or rollers nearly the entire time. You never seem to get a break. It keeps pushing you.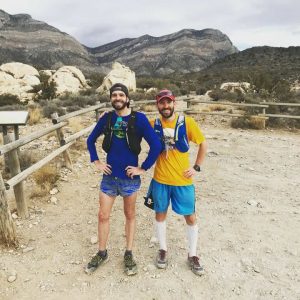 I started early, running with some friends that needed a little help navigating the course. They were running a shorter version of the course, so I stuck with them for a while. The weather was perfect. We get some really great running weather like that sometimes in the winter of Las Vegas.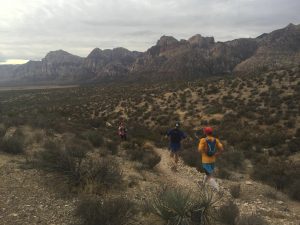 Part of the course is on the White Rock Loop trail, as I mentioned, and it is done washing machine style. This means that you do one loop clockwise and one loop counter-clockwise. My friend Andrew and I were discussing which direction was our preference. I realized that even though the course technically does the same loop twice, the different directions really change the flow and how the course feels. It's very interesting. It doesn't feel like you're doing the same loop twice.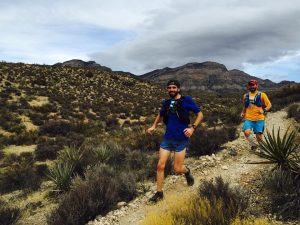 The washing machine style on the loop also means you encounter other runners quite a bit. This makes the run more social. It's fun to see everyone out there. Some friends set up makeshift aid stations at a couple of the trailheads offering various snacks and water. They also took some photos. It's nice when people surprise others with support like that.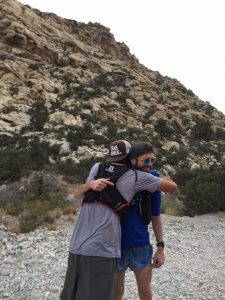 I cruised through the 50k in about 6 hours. I wasn't pushing hard nor was it easy by any means. I don't think a course like that would ever be easy. After the finish, there's no medal or award. It's just your friends cheering for you, sharing food, and conversation. Those things are better than any medal or award. Then, it's my turn to cheer on others as they come in from their runs.
It's always a great experience. It's hard to put it into words but I want to always make sure I attend this event