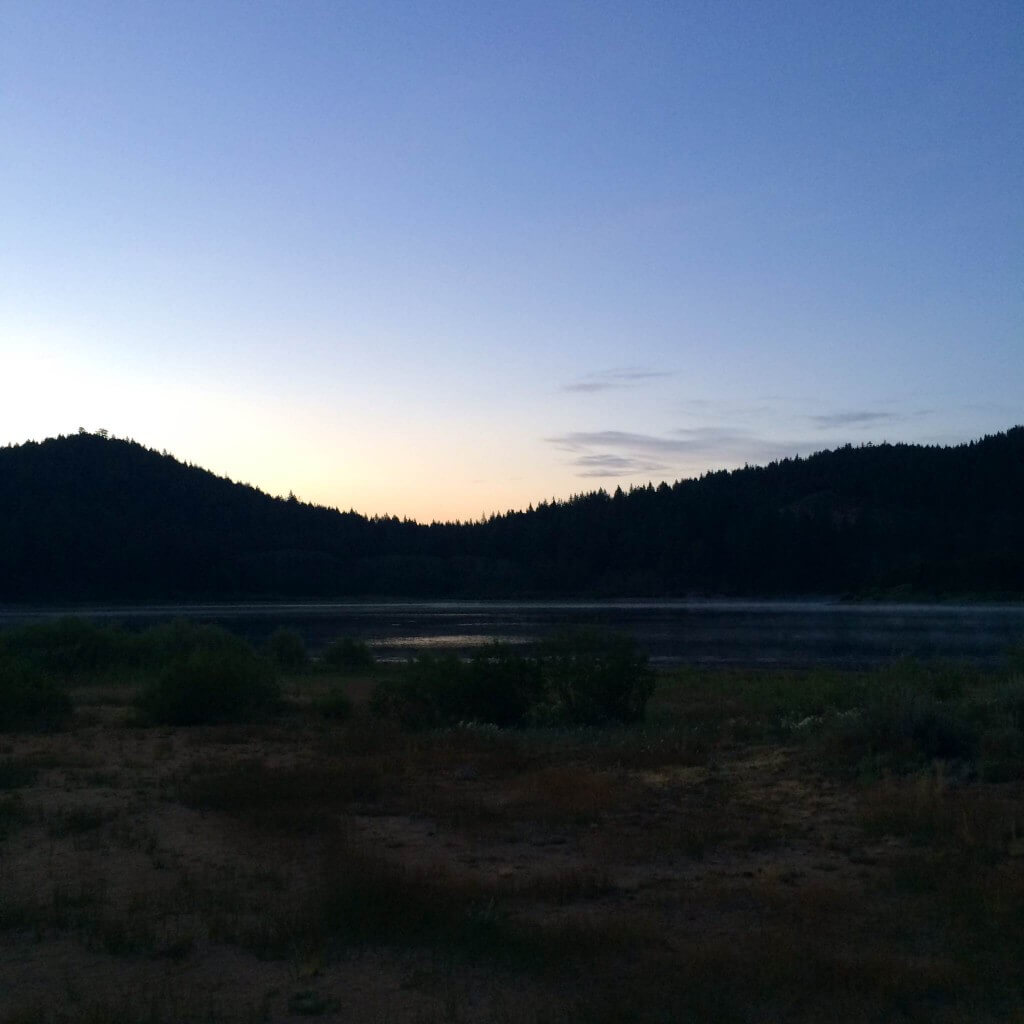 Don't stop believin'.
Yeah, that's a corny way to start this race report but you'll see why (and it will still be corny).
Outside Magazine listed the Tahoe Rim Trail Endurance Runs as one of their 10 races on the "Trail Runner's Bucket List." After seeing the beautiful races photos, I really wanted to do it. I chose it to be (hopefully) my third ultramarathon and second 50 miler. Tahoe Rim Trail (TRT) has a lottery entry system and I was fortunate enough to be chosen.
My goal for this race was simply to finish. Of course, you always want to do well, but my first 50 miler was on relatively flat terrain. This race would involve higher elevation and much more significant climbs.
The logistics for the race were smooth. We lined up at Spooner Lake to start at 6am. The national anthem was played first. It made me really appreciate being able to run this race on such a beautiful piece of this country.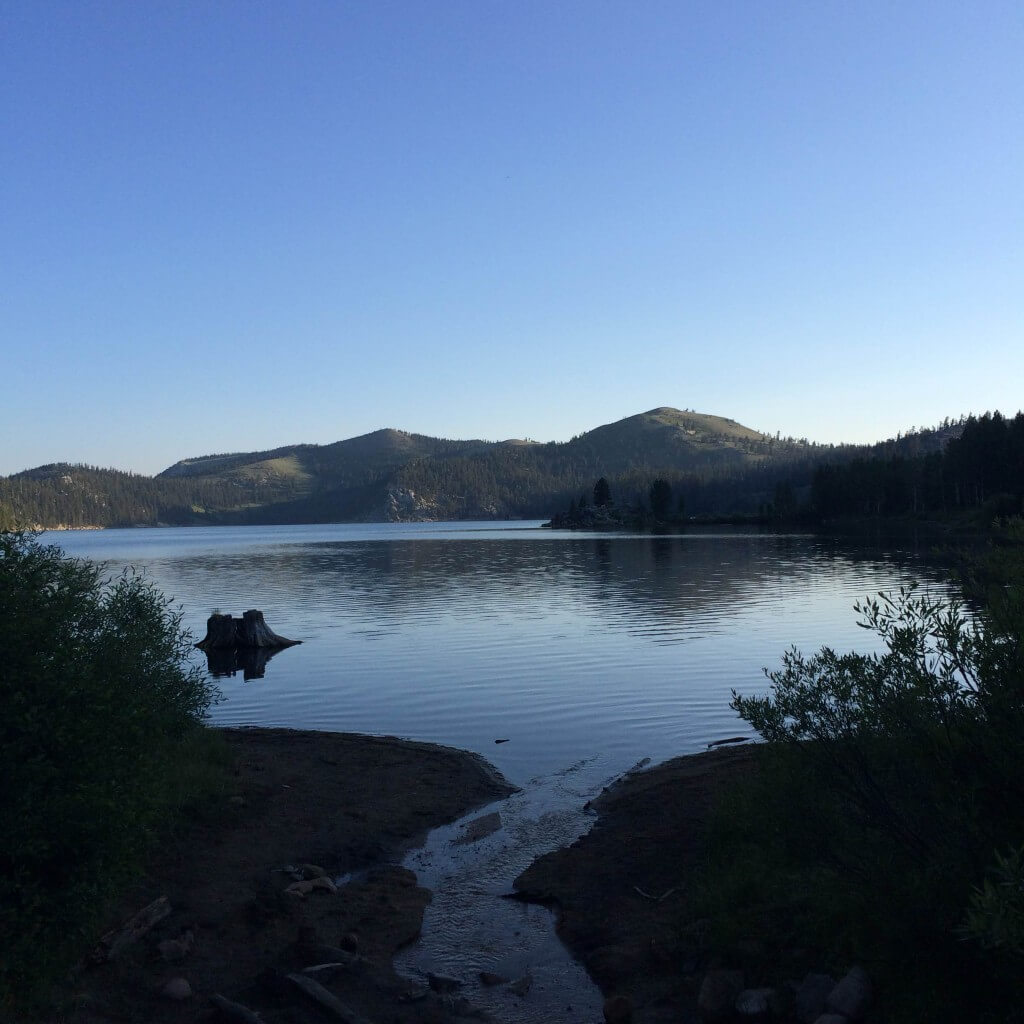 We started the climb to Marlette Lake. The views did not disappoint. The first aid station, Hobart, was entertaining with a vaudeville style performer on a unicycle with a whip. I pushed through this station quickly, just grabbing PB&J and small cup of coke. We climbed past Marlette Peak and Harlan Peak heading into the Tunnel Creek aid station. I was feeling good so I stuck with the PB&J and small cup of coke.
From there, I headed down towards the Red House aid station. There was some tough downhill on the quads, which in turn was a tough sandy climb back up. Still, I didn't think it was that bad. The course labels this part as the "glimpse of hell" part of the course. I just pushed through. I would find my own "glimpse of hell" later on the course.
Back to Tunnel Creek, I kept the same eating routine. I was moving through the aid stations quickly and feeling good. I was wearing the Ultimate Direction SJ vest with two 20oz bottles but was advised to take extra water on the next part. I picked up my handheld and brought it with me for the next section.
We climbed up past the Bull Wheel aid station and descended down to Diamond Peak Lodge. At this point, I felt good. I didn't have highs or lows. I was just grinding along. At Diamond Peak, fueled up quite a bit, dipped my bandana in cold water, re-applied sunscreen and anti-chafe stuff, and I was ready to go rather quickly.
Next up was the brutal climb up to Diamond Peak. I turned on my music (I hadn't listened to anything all race because I was enjoying the environment so much) and started hiking up the ski hill. It was the hottest part of the day and lots of sun exposure with only a tree for shade every once in a while. The hill was sandy too. It was a tough climb. I should have drunk more while walking because by the time I got to the top, I was cooked. I felt tired and dehydrated. I was so frustrated it felt like the wheels were falling off when I had been moving so steady.
Then, Journey's "Don't Stop Believin'" started playing in my headphones. The corniness of the moment made me smile. I told myself I would just push through and finish no matter what. I gathered myself, grabbed some aid from the Bull Wheel aid station and headed out slowly.
I was trying to balance getting more fluid into a sloshy and upset stomach. After a little while, I was able to pick up the pace. Ouch. Cramps. I had taken some S-Caps early and made a mental note to take more at the next aid station.
I caught up to a couple of guys doing the 100 miler.
They said, "Hey, it's him!"
Me: "It's me?"
"Yeah! You! You did NOT look good at that last aid station. You're looking better now."
"So, I looked as bad as I felt?"
(Pretty much).
I moved along with a sensitive stomach, cramps, pain the feet, pain in the legs, pain in the hips…
Then, it started to rain.
At first it was the nice gentle cooling rain. Then, it started pouring.
I rolled into the Tunnel Creek aid station in the pouring rain. I took the time to regroup. I grabbed a whole can of coke and ate a gingersnap honey stinger waffle (hoping the ginger would help my stomach). I grabbed some S-Caps too. I repacked my bag, putting all the electronics in ziplock bags. I was worn out but I felt bad feeling down on myself as I saw another runner in the medical tent receiving an IV. The volunteers were amazing. They kept asking me things like, "What do you need?" "Are you eating enough?" "Feeling okay?" I really appreciated it and couldn't thank them enough. A gentleman took my bandana dipped it in water, filled it with ice, and put it around my neck. AH! Shocking and refreshing. I refilled my bottles and was ready to head out into the rain. I touched my forehead then asked the volunteer filling my bottles, "Where's my bandana?!"
"It's around your neck."
"Oh."
We both laughed and he said, "It's that point of the race, huh?"
(Pretty much).
I was feeling more recovered as I headed out into the rain and climbed back towards Hobart. On the way, I saw an older looking trail runner with a "pacer" bib pass by heading the opposite direction. He said, "Hey there!" as he passed and I did a double take. Gordy Ainsleigh, the first to run the course of the Western States 100 just ran by.
From Hobart, I started heading up toward Snow Valley Peak. The course continues to be so beautiful. The storm clouds rolled in and it started sprinkling. I saw a small herd of deer seeking shelter (this should have been a good warning). The rain became worse and I started hearing more lightning strikes. I was near the top, completely exposed when suddenly I felt something hit me in the head. Ouch!
Ouch again!
It started hailing.
There were no trees to prevent the pea-sized hail from pelting me. I ran with my head down until I reach the Snow Valley aid station. What now? Do I wait out the hail?
More lightning strikes.
I looked at the supports to the aid station structure and they are all metal poles. Here I am, on Snow Valley Peak, in a thunderstorm surrounded by metal poles and it's hailing outside. What to do?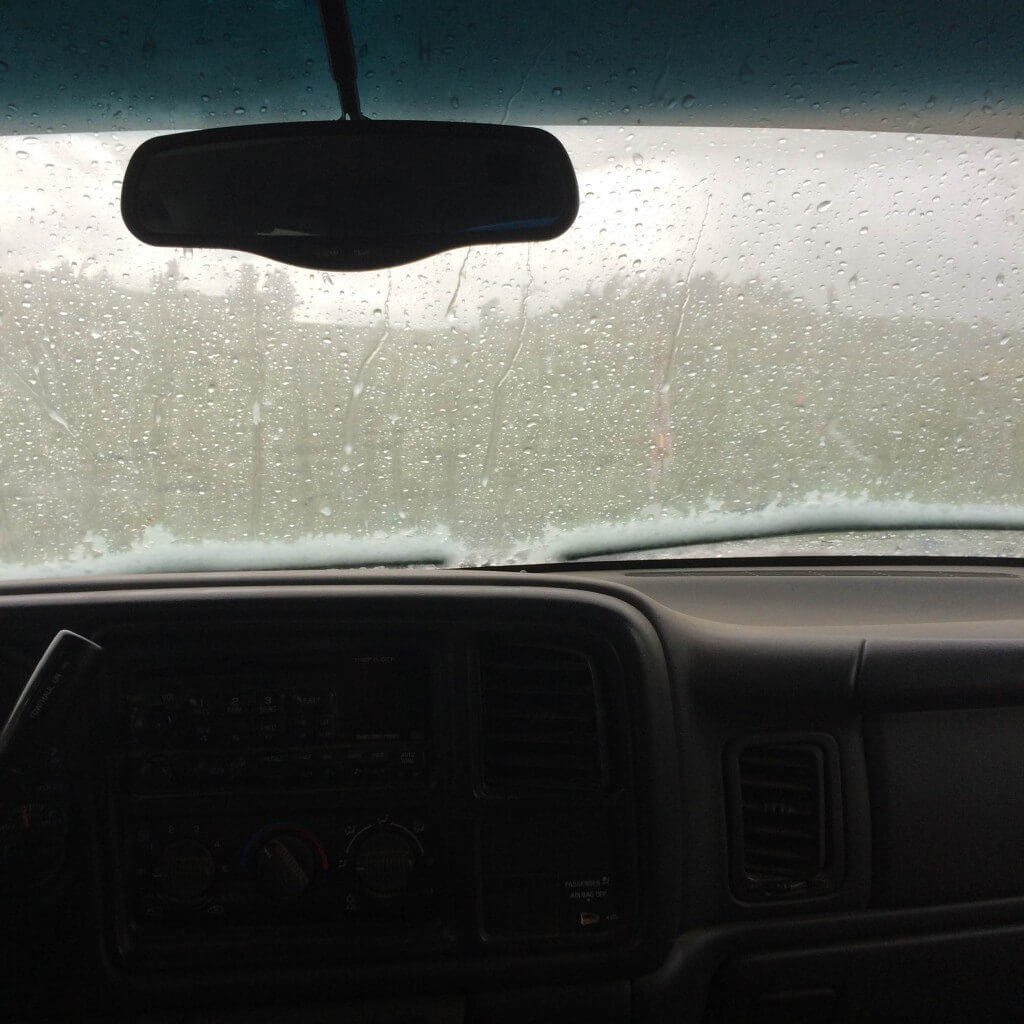 The super-volunteer at the aid station let some of us shelter in his truck (at least that would be grounded). After sitting in the truck a while, the hail stopped and we headed out in the rain. It had gotten colder but adrenaline pushed me down towards the tree line.
I ran down the long single track towards Spooner Lake. I ran past the last aid station without stopping into the aspen grove and ultimately to the finish line. Some of the folks near the finish line cheered and said things like, "You went through a lot out there," and "You survived the wrath of God!"
I received my finisher's plaque and cup. I was glad to finish. Of course, I wish I had done better. Some things were within my control and some things were completely out of my control. As always, I learned a lot. It was an amazing experience in such a beautiful place.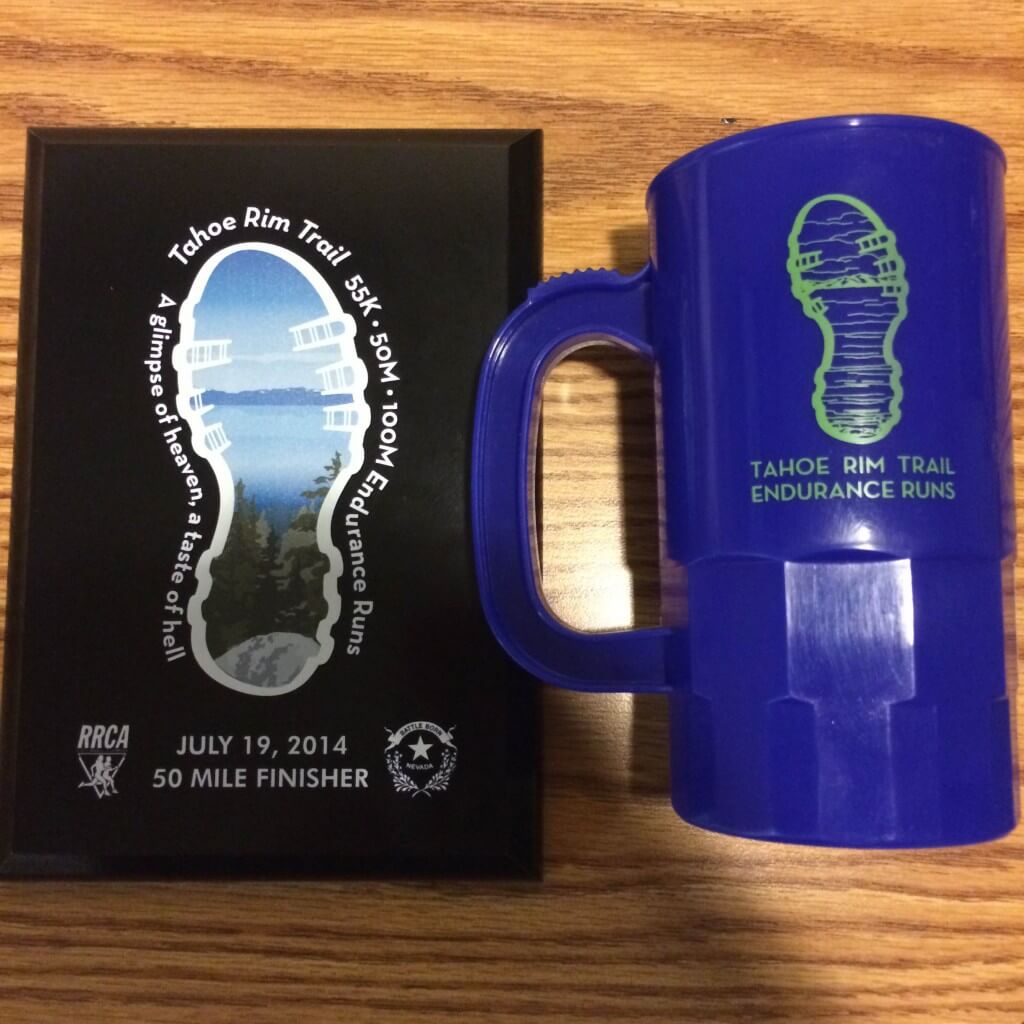 Gear: Ultimate Direction SJ Vest, Hoka One One Trail Stinson shoes, Pearl Izumi Infinity shorts, and Injinji 2.0 trail socks