This race takes place in Cottonwood Valley near Las Vegas, NV. It takes place in the same area as Trails of Fury,В which I have written a race report about too.
The weather was beautiful for the race. It was clear skies and a high in the 60s. This weather is quite different from the 30k I did at Trails of Glory last year which included cold, rain, and an impromptu stream crossing when a wash started flowing.
The first part of the race is mostly downhill passing by the "duck tree." This is a joshua tree, which has grown over the course. Folks have decided to hang rubber ducks on the tree to remind runners and bikers to duck under the branches.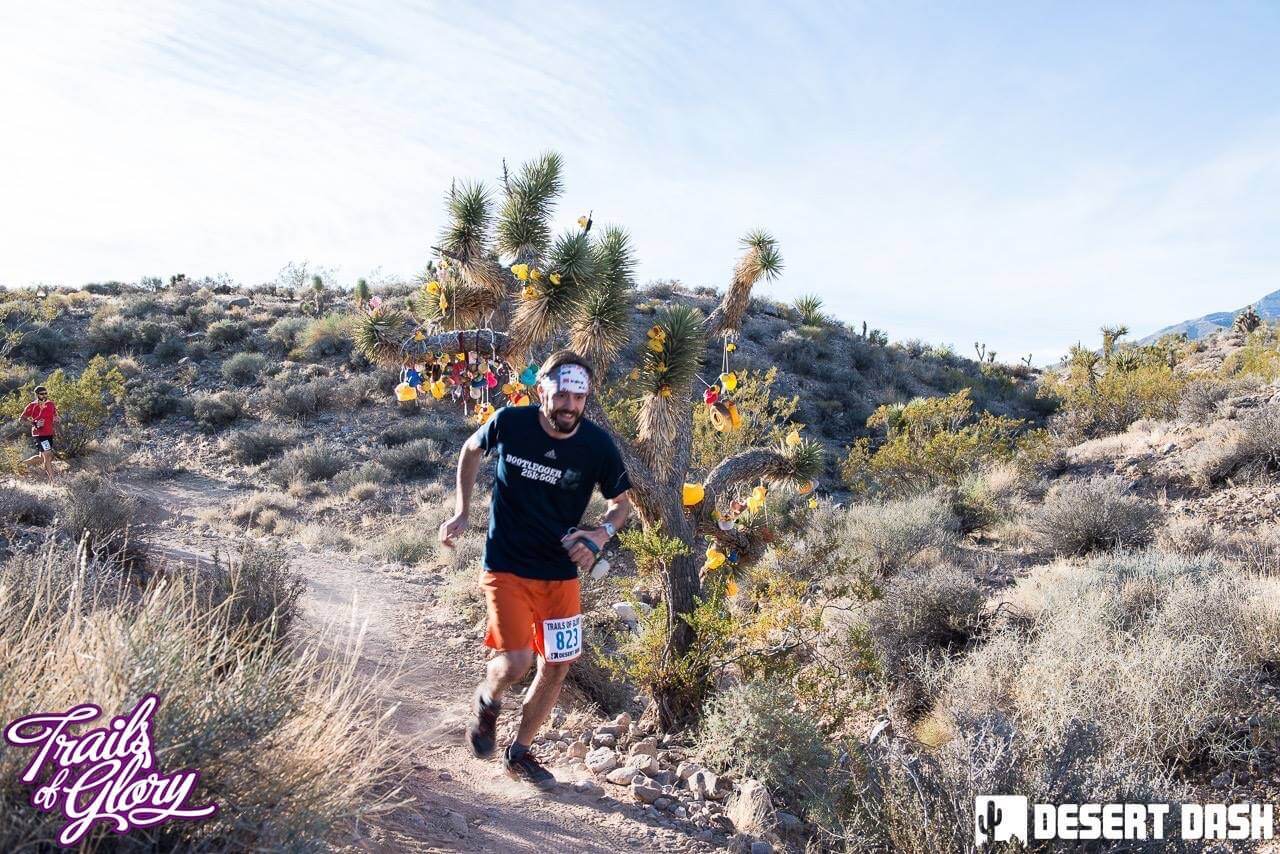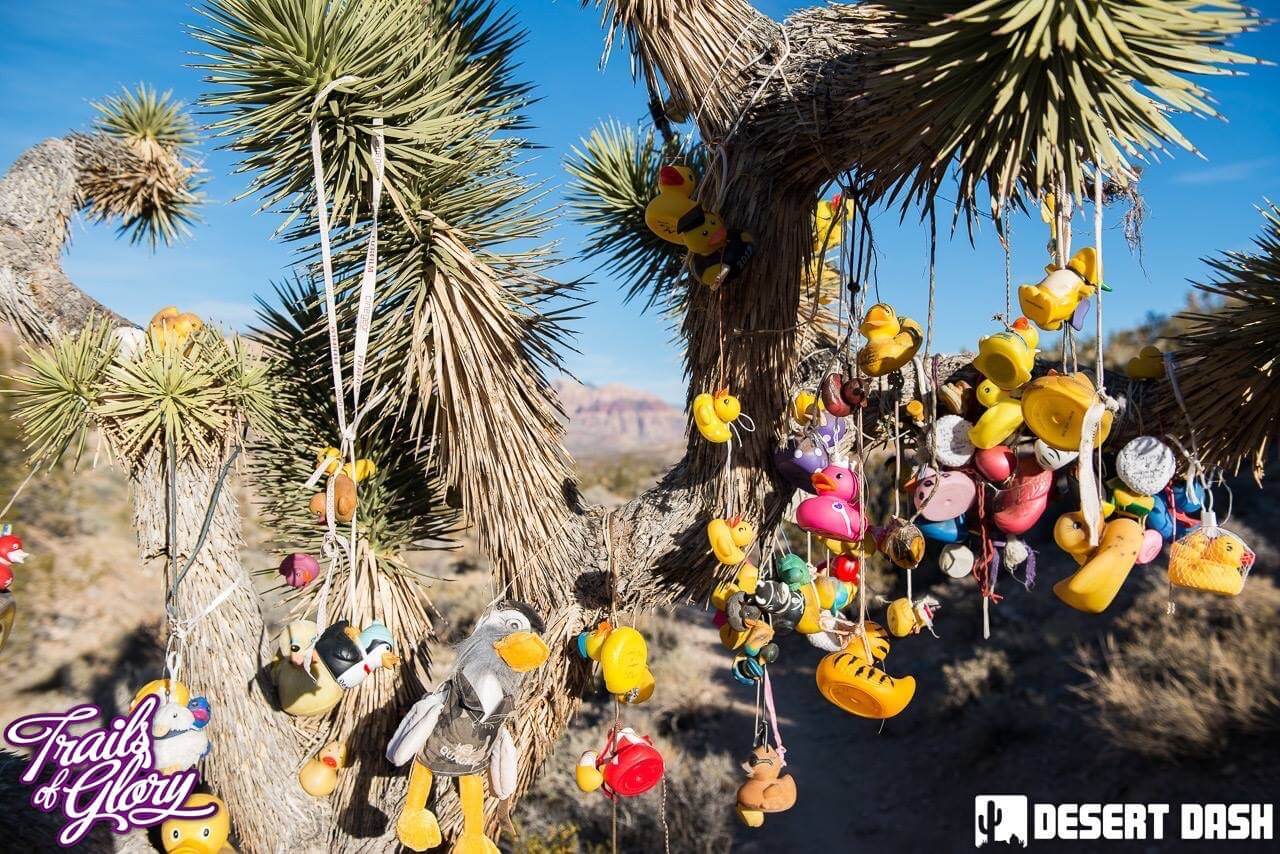 This explains the big inflatable duck at the start/finish area and the duck on the shirts.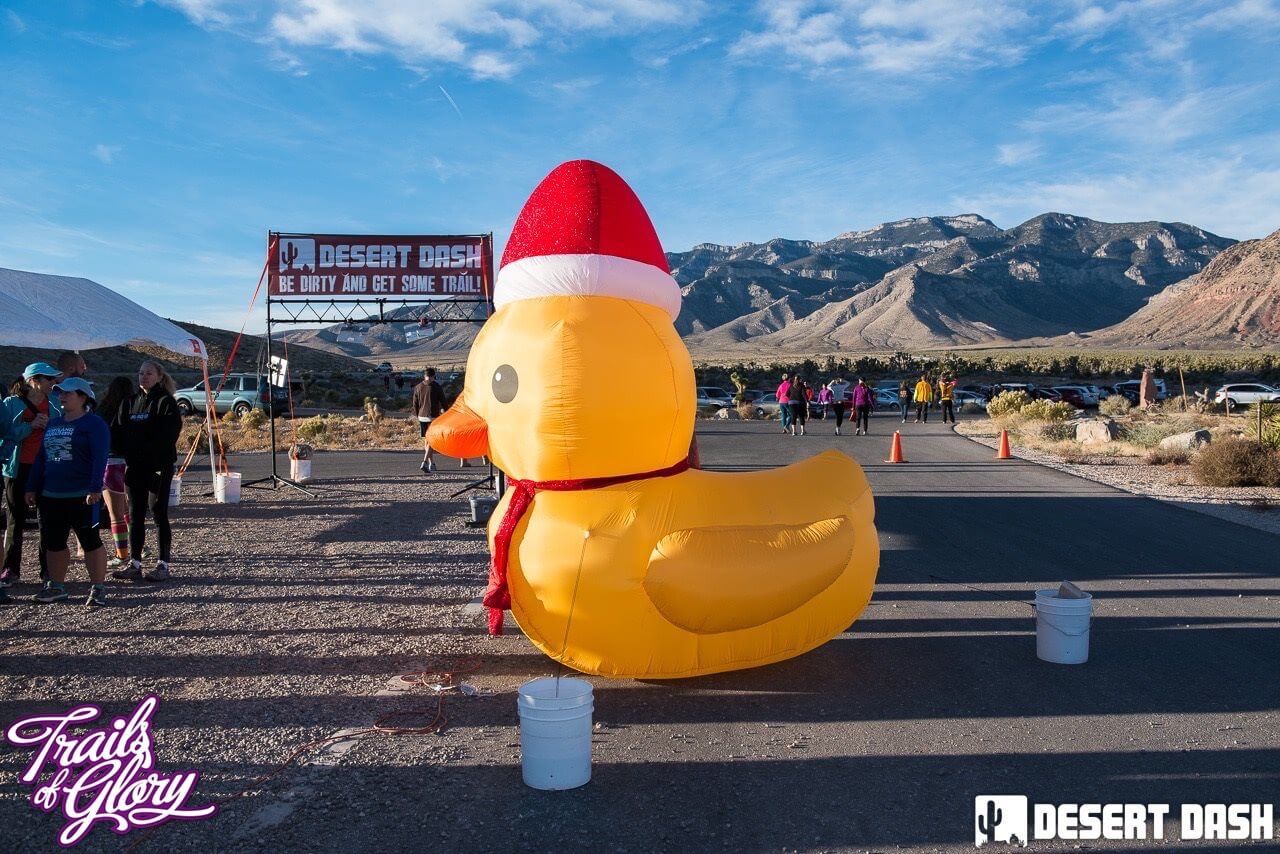 The trail then passes through the small town of Blue Diamond and then west onto the trails. The next section of trails is where I have seen wild burros a few times. I didn't see any this time though. Below is picture I took on a previous trail run in the area. The burros are hiding in the shadows there.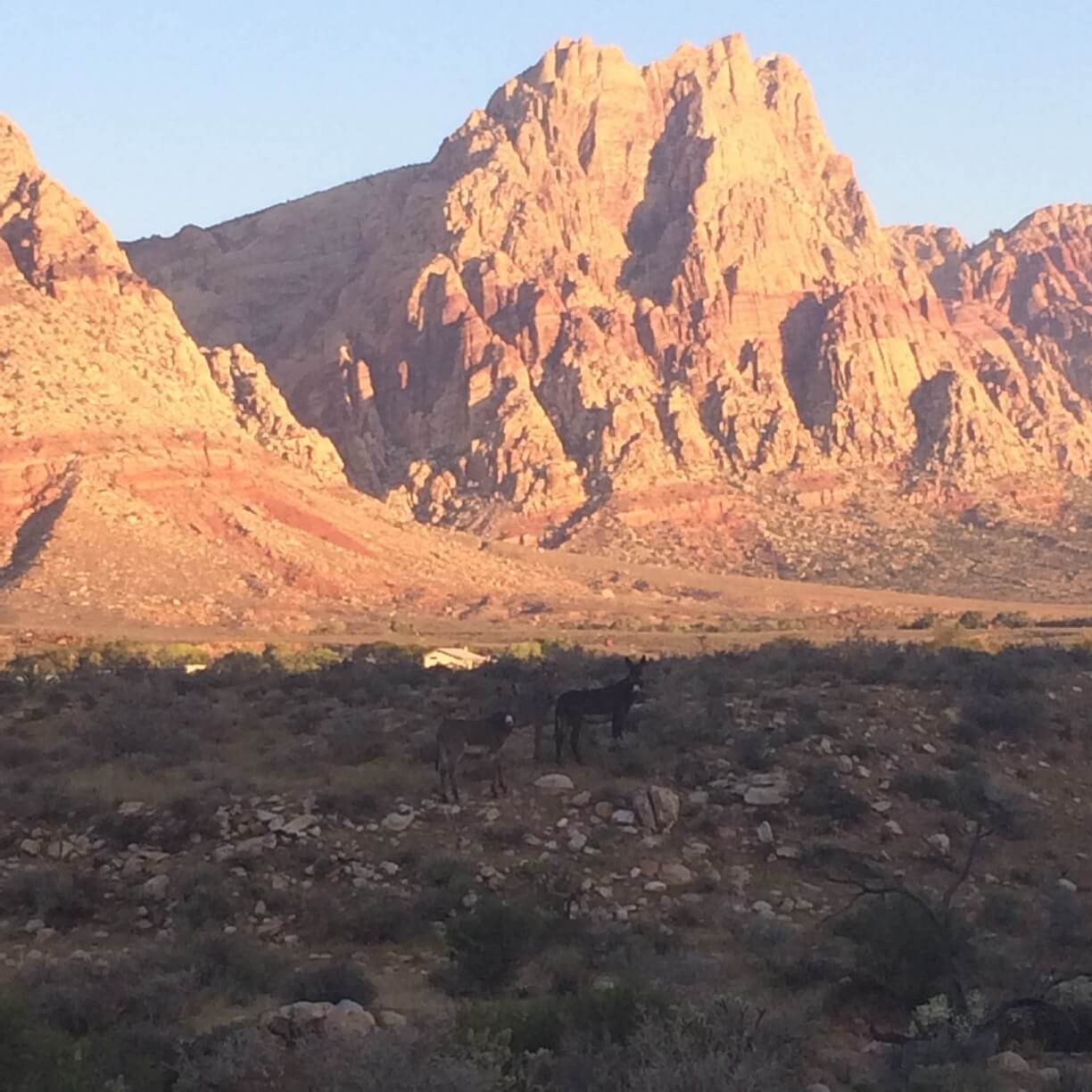 After about 5 miles begins about 17 miles of overall uphill. The elevation gain isn't tremendous (1,600 ft) compared to some mountain ultras but it's relentlessly gradual. It doesn't always look like you are running uphill but you sure can feel it.
The uphill culminates at the top of aptly named "Satan's Escalator," which you then head down to finish the race on some smooth downhill trails.
This is a great Las Vegas trail race put on by Desert Dash. The event actually sold out this year. If you are considering this event for next year, make sure you sign up early. I love seeing all the local trail runners at these events either racing or volunteering. There's such a great feeling of camaraderie and encouragement. The finish line area was fun with places to relax and a food truck (with some great chicken tacos).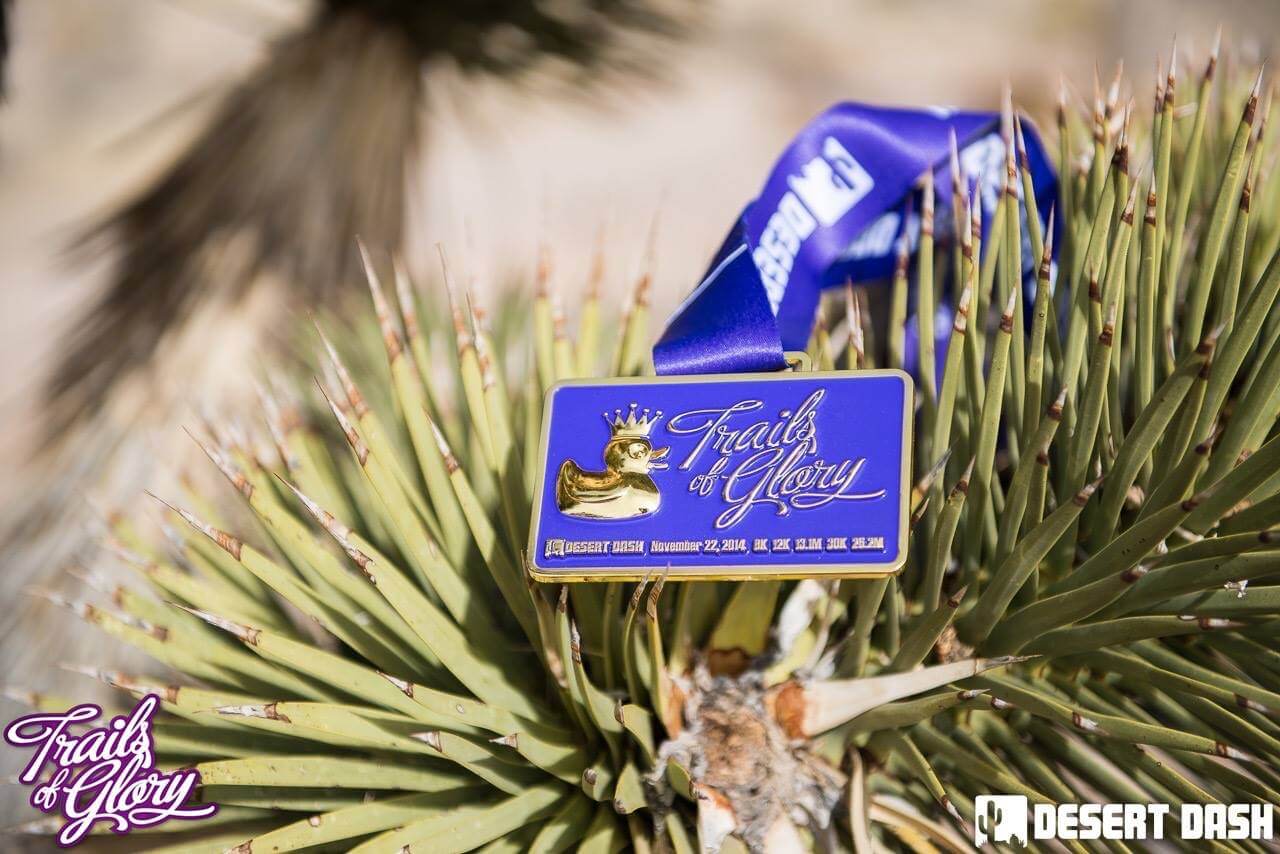 A side note: apparently there was someone on the race course trying to sabotage the race by changing/removing signs. I saw one marathon signed turned backwards and heard the 12k got re-routed a little bit. I have no idea why someone would go out of their way to disrupt people that are out trying to have a good time and better themselves. Also, something like that is dangerous. A person may only bring enough fuel for their distance. If they get lost out on the trails, it's not safe. Fortunately, everyone was okay.
Personally, for me it was a good race. It could have been better and certainly could have been worse. I'm learning more about what I need in terms of recovery between races. In retrospect, the five weeks I had between the Pocatello Marathon and the St George marathon was perfect. However, doing this marathon two weeks after the Bootlegger 50k was taxing. I guess that's the price of wanting to do so many races. Some runners can race every weekend at a high level. I'm learning that I need more recovery.
I ended up finishing 5th overall, the 4th male (just out of reach from the 3rd place award). I was 3rd place in my age group. I finished 4 minutes, 45 seconds behind the 3rd place male. So close.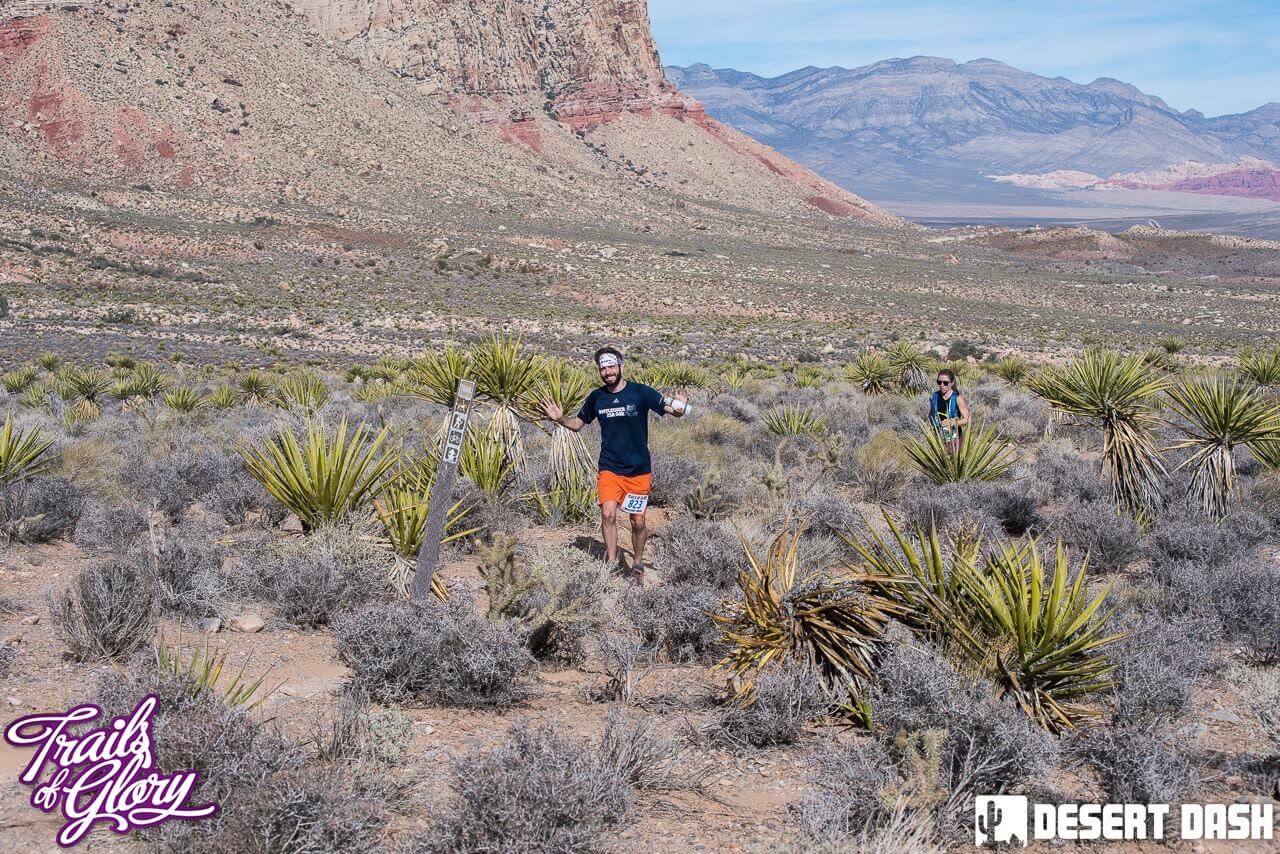 The photos (with the exception of my burro photo) have been provided by Desert Dash as you can see by their logo/watermark. I received permission to use these photos on my blog. I love it when races provide free photos for their runners!
Nutrition: Nuun Hyrdration, GU, and SaltStick tabs.
Gear: Ultimate Direction Scott Jurek Grip Handheld, Injinji trails socks 2.0, FlipBelt, and Brooks Cascadias.